Home
Have you been discriminated against?
Our researches show, racism, sexism, speciesism...all forms of discrimination are connected. Discrimination is an attitude against diversity(biodiversity).
The best argument against discrimination is science.
Click here to download our posters and leaflets in different languages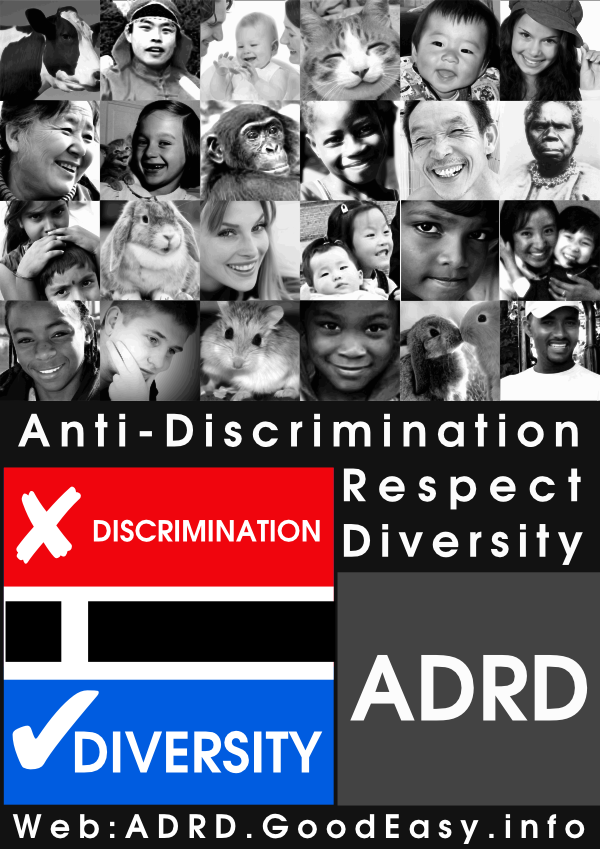 Since the launching of ADRD campaign in July 2014, our anti-discrimination posters were sent to more than 34000 organisations and individuals worldwide.
We also declared the Anti-Discrimination Month (August) in 2014, facilitated the establishing of Queensland Multicultural Month (August) in 2016.
Our main office is in Queensland Australia, you can follow our Twitter accounts of discrimination science and Biodiversity Club.